The Problem: Your Employees Are Sending Sensitive Information
84% Of Employees Send Sensitive Company Information By Slack & Email.
This Sensitive Information Is Now Stored On Their Phones And Laptops... In Clear Text.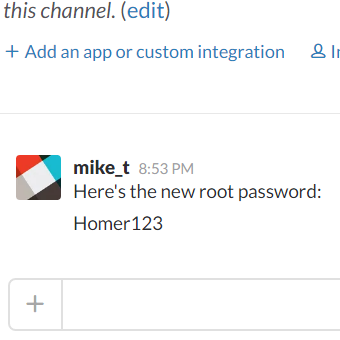 ---
... And They're Doing It From Their Own Phones & Laptops
70% Of Employees Use A Personal Device To Access Company Data.
A Quick Search For The Word "Password" In Their Mail Or Slack Accounts Could Expose Sensitive Information.
A Loss Or Theft Of A Personal Device Is The Leading Cause Of A Data Breach.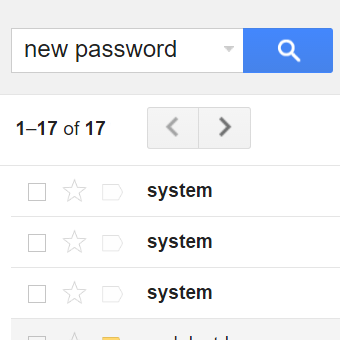 ---
The Solution: Self-Destructing Messaging
Self-Destruct
Self-destruct message after a number of views or a period of time
Optionally set an access password and alerts
Multiple Platforms
Shred is available For: Slack, Outlook, and via an API
Coming soon: a mobile app
Easy To Use
Shred works with a single click or keystroke
Easy installation
Send to Anyone
The recipient doesn't need to have any of Shred's plugins installed to view the message


Strong Encryption
All information is encrypted using some of the most advanced encryption standards


Custom Features
User your own domain name, or even a private server inside your network.


---
Platforms
Shred is available for multiple platforms:
Create A Self-Destructing Message
You can create a self-destructing message right from your browser.
Slack: /Shred Command
Shred is available for Slack using the command /shred. Using /shred will generate a self-destructing link containing your sensitive information. You can then send the generated link via Slack (or any other means) and keep the sensitive information out of your Slack accounts and Slack logs.
Some usage examples:
/shred Some-Text
Will create a message that will self-destruct after 1 view (default behavior).


/shred -x 5 minutes Some-Text
Will create a message that will self-destruct after 5 minutes.


/shred -x 2 views -p PassWord Some-Text
Will create a message that will self-destruct after 2 views, protected with password "PassWord".


Outlook Add-In
Shred's Outlook Add-In lets you create a self-destructing email message, keeping that message out of your email account
The way the Add-In works is by replacing your text with an image containing the text. The image is hosted on Shred's secured server and expires after a pre defined period of time.
Chrome / Firefox Extensions
Shred is also available as a Chrome Extension and a Firefox Add-On. The demo video shows how to use Shred when composing an email on gmail.com.
Unlike the other plugin, the Browser Extensions require you to enter the sensitive text inside the plugin's window, instead of highlighting it.
API
Shred's API allows for programmatic access to Shred's core functions such as generating and viewing links. Using Shred's API you can design your applications to be more secure when handling sensitive information such as passwords and user information.
Contact us for our API documentation.